Press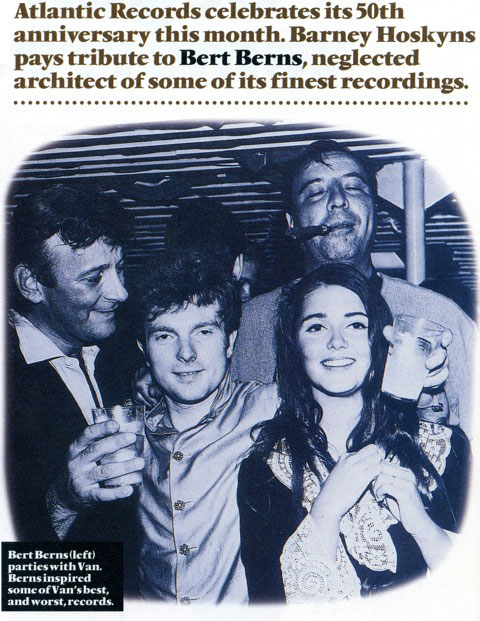 The Soul Man With a Huckster's Heart
By Barney Hoskyns
Mojo Magazine, March 1998
He was, said Jerry Wexler, "a paunchy, nervous cat with a shock of unruly black hair." He looked like a vaguely disreputable cross between Gene Vincent and Denholm Elliott. He liked the company of gangsters, and he boasted that he'd run guns and dope in the Havana of the 1950s.
But Bert Russell Berns was also a master of symphonic soul, of the uptown New York sound that combined cascading orchestration with drenching gospel vocals. He made the kind of records Bacharach & David might have cut had they ventured down to Muscle Shoals: stupendous soul singles like Betty Harris's Cry To Me, Ben E. King's It's All Over, and Freddie Scott's Are You Lonely For Me Baby. In partnership with Jerry Ragovoy, Berns also wrote and produced orgasmic soul ballads by Garnet Mimms and Erma Franklin. "He was a great writer, a great man," said Solomon Burke. "Cry To Me [1961]… was really soul music. It wasn't like pop at that time, it wasn't country, it wasn't like R&B. The only way it could be classified was soul music. That's when it all started."
Berns learned his street smarts in the Bronx, where he was born to Russian immigrant shopkeepers on November 8, 1929. He studied classical piano as a child, and may even have attended the famous Julliard music school. Employment during the '50s came in a variety of forms: work as a salesman, a music copyist, and finally as a session pianist. Smitten with salsa, he headed south to Cuba and soaked up the quajira rhythms of Havana – rhythms that would serve him well in the early '60s.
Returning to New York at the end of the '50s, Berns took a job as a song plugger with Robert Mellin Music, down the street from Broadway's Brill Building. With Phil Medley he wrote Twist and Shout, a song massacred by Atlantic vocal group The Top Notes but then revived by Berns himself for the 1962 version by The Isley Brothers.
Work for Atlantic Records began in late 1960. "He just came off the street one day and started demonstrating songs to me," recalled Jerry Wexler. "He had so many ideas and licks that I said, "We're gonna produce some records together." Taking over The Drifters from the departing Leiber & Stoller, Berns produced At The Club, Saturday Night At The Movies, and the group's last great single, Under The Boardwalk (1964). For Solomon Burke he produced Cry To Me, The Price, and If You Need Me, and co-wrote Down In The Valley and Everybody Needs Somebody To Love.
In 1963, fate had brought Berns together with Philly-based writer-producer Jerry Ragovoy, and he wound up splitting the royalties on the sublime lamentation that was Garnet Mimms & The Enchanters' Cry Baby. "Bert was a meat-and-potatoes four-chord basic kinda guy with a street feel that other people would have killed for," Ragovoy told Al Kooper. After several more Mimms beauties, Ragovoy took the uptown soul sound to a delirious extreme with Lorraine Ellison's volcanic Stay With Me (1966).
Booming drums, mournful horns, gospel keyboards, wailing female vocals: these were just some of the ingredients Berns utilized for such sobbingly cathartic sides as Cry Baby, Cry To Me, and Ben E. King's 1964 masterpiece It's All Over. "I never met anyone who understood pop so well," wrote Nik Cohn in Awopbopaloobopalopbamboom. "He was an identikit American record man, canny and tough and flash, always money-conscious…he wasn't a beautiful person but he was intelligent, articulate and he made some good lines."
Cohn met Berns in a "decaying West Hampstead caff" in mid-1965, on one of the trips Berns made to London to produce Them for Decca. "Bert was a very creative, dynamic guy," Phil Coulter, right-hand-man to Them's manager Phil Solomon, told Johnny Rogan. "He beat the band into shape. It has always seemed like Van Morrison and a bunch of geezers. But without diluting their rawness, Bert gave them a lot of cohesion." Them had their biggest hit with Berns' own Here Comes The Night; after the band split, Berns believed in Morrison's talent enough to send him a one-way ticket to New York, and to sign him to the Bang! label he'd formed in partnership with Wexler and Ahmet and Nesuhi Ertegun.
But Morrison soon found that Berns was giving him less than his undivided attention. Apart from the enduring Brown-Eyed Girl, the tracks cut in New York with Berns – including the epic T.B. Sheets and early, Dylanesque versions of Madame George and Beside You – left Van deeply unhappy. For all of Berns' desire to break the mould, his business style was still pure Broadway hucksterism, utterly inappropriate for Morrison, who recorded a series of songs with nonsensical lyrics to fulfill his Bang contract.
The story goes that Berns brought Piece Of My Heart to Morrison and asked him to help him finish the song. When Van declined, Berns took the song instead to Jerry Ragovoy, who came up with the immortal opening line and completed most of the verses to go with Berns' lacerating chorus. Recorded by Aretha Franklin's sister Erma, it became the twenty-first single on Shout, Berns' soul counterpart to Bang.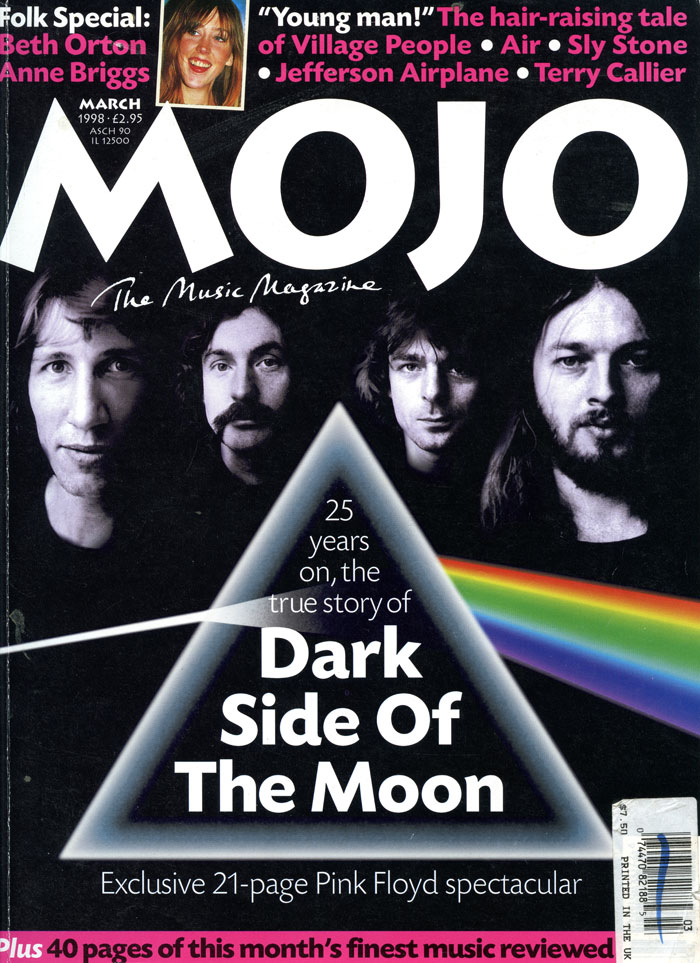 Piece Of My Heart was Berns' last great soul production, but not the end of his influence on pop music. Janis Joplin would go on to record Cry Baby, as well as two further Jerry Ragovoy songs, and The Blues Brothers would turn Everybody Needs Somebody To Love into an anthem. Occasionally someone else draws on the deep well that was Berns' musical spirit. When Maria McKee and Sam Brown collaborated on a track for McKee's 1993 album You Gotta Sin To Get Saved, they came up with the ecstatic I Forgive You, a magnificent tribute the songwriter-producer who died from a heart attack in a Manhattan hotel room on December 30, 1967.
"Berns was a soul savant, a backroom white soul brother," writes his son Brett in the liner-note to a 2-CD package of Berns classics produced this summer. Jerry Wexler, who did not attend his funeral, said that Berns was "eclectic, a tireless go-getter and hitmaker." Few unsung heroes of '60s soul are more deserving of a place in the pantheon.
With special thanks to Joel Selvin